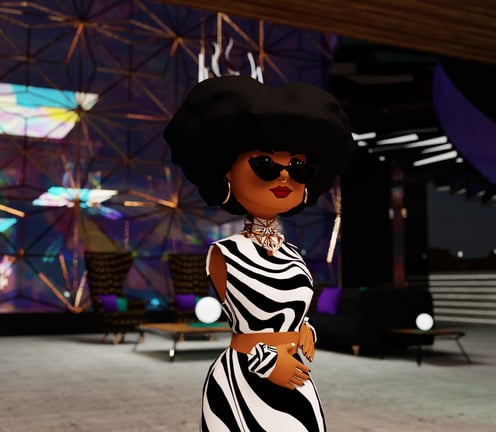 One of the Top 25 Women in the
Metaverse
in 2022
Artsy is redefining luxury as a Social VR Architect in virtual reality! Where the only limitation is your imagination.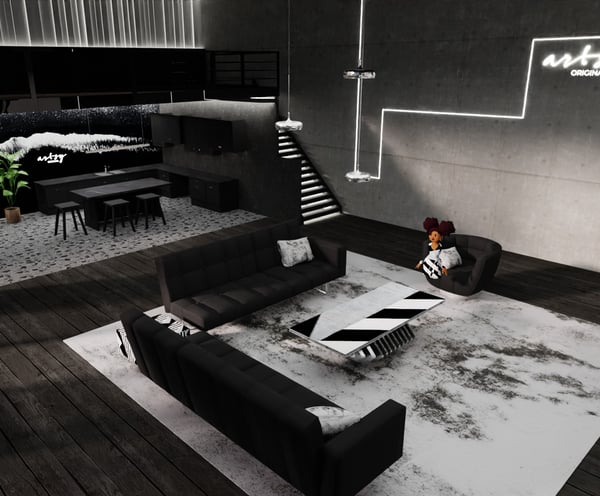 Making
dreams
a
virtual
reality...
What would your home, gallery, nightclub, or storefront look like if you had unlimited resources and no limitations of gravity?
What would you share in a world that has no boundaries, barriers or gatekeepers?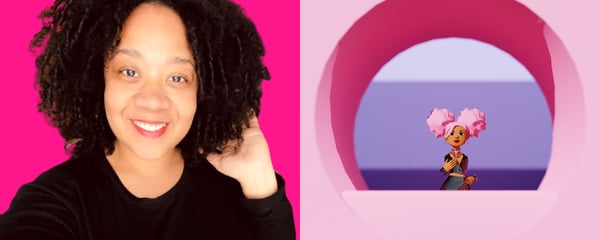 3D Designer, VR World Designer, Illustrator, Photographer, Serial Entrepreneur.
I am a passionate and prolific 3D artist specializing in Architecture and Interior Design for virtual reality platforms. I have an extensive portfolio of work that is designed to be enjoyed with other people. This provides my clients and their community with the ability to live out their dreams in a fully immersive world.
I've designed over 180 experiences and there are over 4,000 worlds utilizing my templates. With just 2 years under my belt in the VR industry, I have created a successful brand and a thriving community. As a pioneer of luxury in VR, I have paved the way for other creators to monetize their talents on various platforms through mentorship.
Virtual Reality allows you to experience the Universe in a way that is impossible to replicate in physical reality. The only limitation here is your imagination. (And maybe some polygons, haha)
Panels & Podcasts I've been on include: Metaversable Podcast​, Black Tech Nola, Subsume Summit, WebXR Design Summit, Black Tech Futures, DreamlandXR, Female Disruptors, Simulation Nation, XR Women Wednesday, BRCVr Tech & Spirituality, Sarah Appleby Radio, Meta In Black, SCREENxSCREEN.